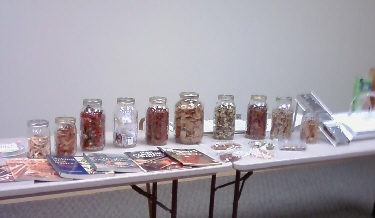 Above are some of the dried foods we learned about in the December 2010 mini-class. Dried cucumbers, tomatoes, chilies and apples are just some things we can dry at home!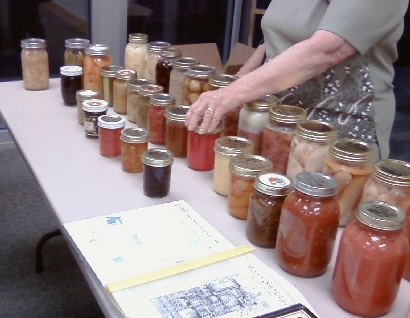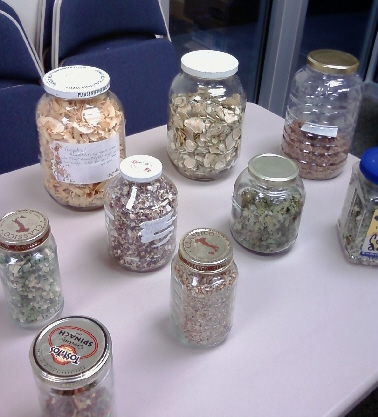 Betty McMacken whetted our appetities for home-bottled foods. She also taught a wonderful canning class in January 2011. More of them to come, as well!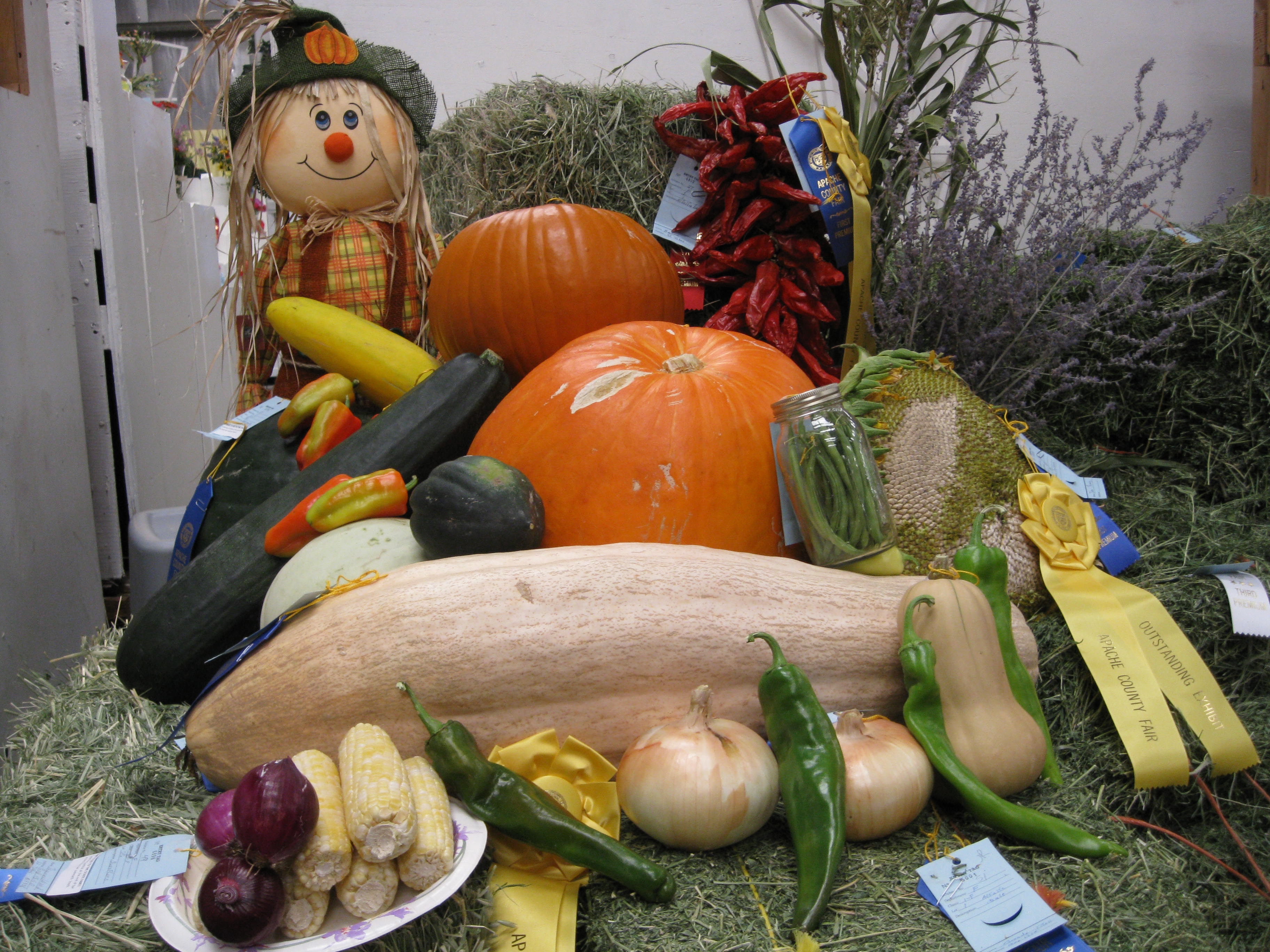 Above: Here are some of the amazing entries we had at the 2010 Apache County Fair! Congrats to all participants!
Below: Regina, Tim, and junior member Houstan representing the garden club in the 2010 Fiesta! Parade in St. Johns.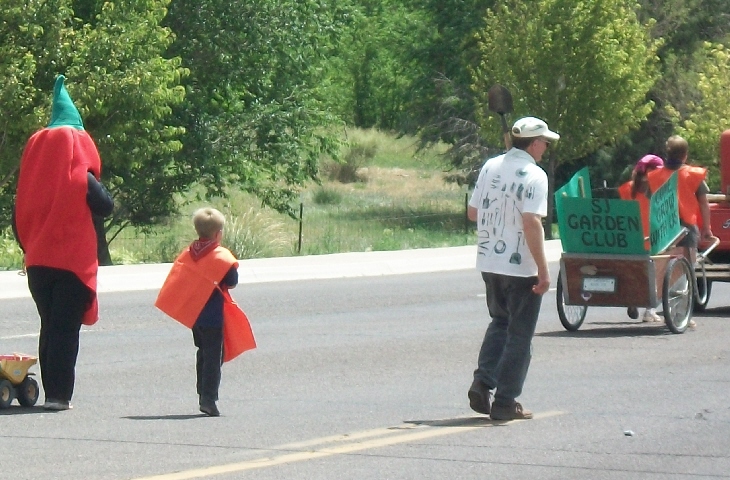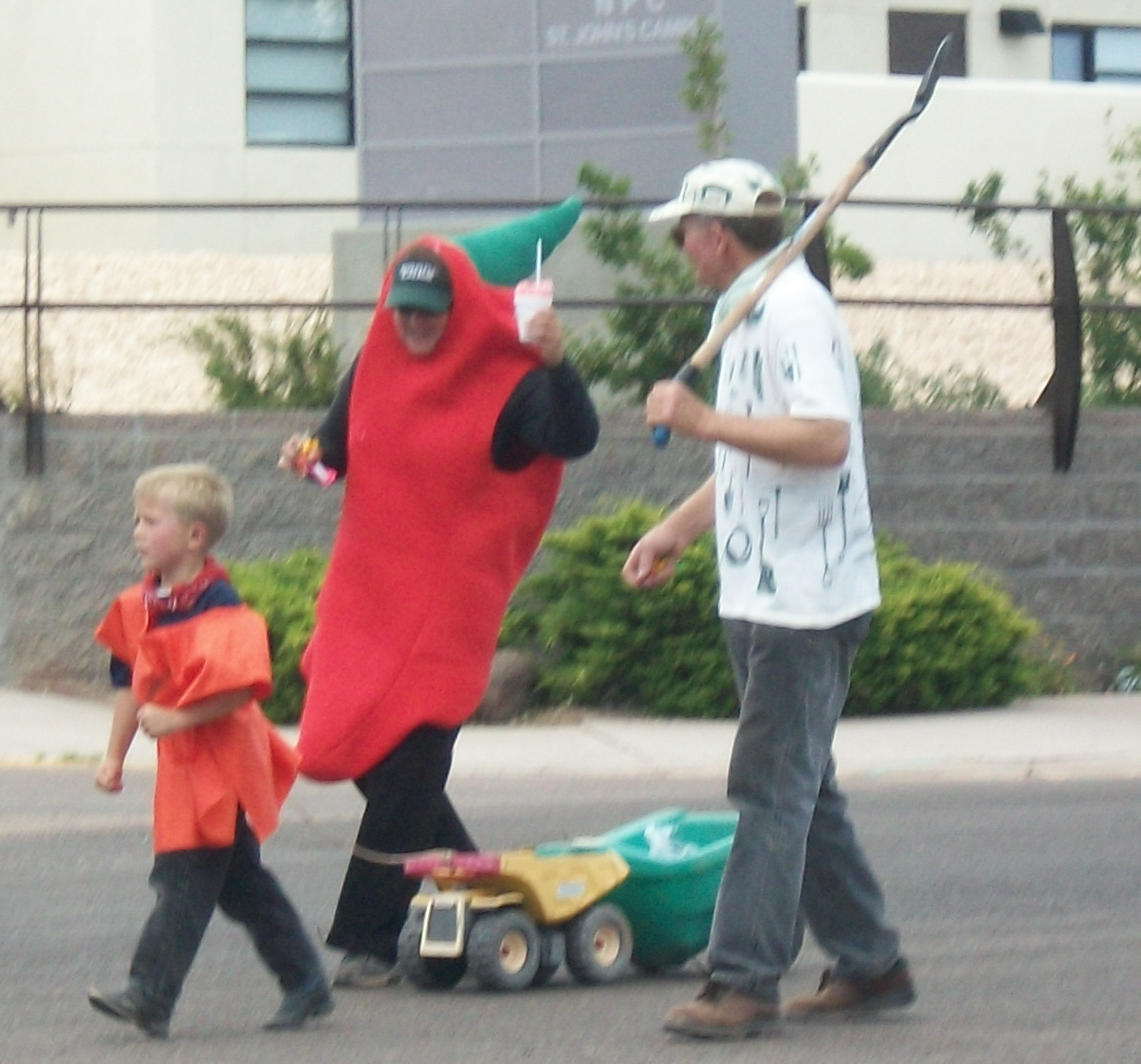 Above: Regina, aka "Big Red" holds up a snow cone while Tim and Houstan do the hard work of carrying garden tools and pulling a Tonka truck of candy for the spectators.
Above: Some of the lavender specimins at the Red Rock Farms Lavender fields. They have some of the world's richest outdoor-farmed lavender!
Below: Mike Teeple talking about how he got interested in raising lavender in Concho, Arizona.